When you're constantly bored and lonely, this can lead to other, more serious complications. Not only will this seriously damage your social life, but it will also have a greater impact on your mental health. It's then a given that you should do something about this now before it gets way worse.
Thankfully, like many detrimental social issues, there are things that can be done about this. In this article, we'll talk about why you're constantly bored and lonely and the things you can do to finally stop it.
Why You're Always Bored and Lonely
There are many possible reasons why you're constantly feeling bored and lonely. To fully understand the reason why we feel these things, we must also clarify the main differences between them.
This is something we need to do so that you won't mistake your boredom for loneliness, and the other way around. Although these two share similar aspects, they're ultimately different things.
What does it mean to be bored?
When you're bored, you feel a sense of dissatisfaction and lack of stimulation that you become frustrated. Boredom can happen whether you're doing something or not.
When you're doing something and you still feel bored, this is because the activity you're doing isn't fulfilling to you. It has no meaning to you and you find no interest in it. Therefore, the feeling of being bored boils down to a lack of stimulation caused by unfulfilling activities.
What does it mean to be lonely?
Loneliness, on the other hand, is another entity entirely. When you're lonely, your emotion is constantly on the down-low regardless of what you do. Everyone experiences loneliness time and time again, which is completely normal. But, there are some who have been going through this for months, even years. That's when it becomes seriously problematic.
You feel loneliness when your life as a whole currently feels lacking or meaningless. You've either lost something important to you or have nothing to latch on to in the first place. Loneliness can have external or internal reasons.
If the reason for your loneliness is external, this means a consequential event happened that's causing you to feel down. Examples of this are the passing of a loved one, a falling out with a friend, a break-up, and a downfall in your career, among other things.
If the reason for your loneliness is internal, this means the issue lies in your mind. When the reason is internal, you constantly feel lonely no matter what you do. This matter is very serious because it becomes worse the longer it stays with you. This can even lead to clinical depression if it isn't already.
The connection between being bored and being lonely
While boredom and loneliness are different things, they can and will eventually coincide with each other. Constant boredom will eventually cause you to feel lonely. This is because when you're always dissatisfied and unfulfilled with the things you do, your life as a whole will start to feel miserable. You will begin to feel miserable.
The same applies when the situation is the other way around. If you're always feeling lonely, you have a higher tendency of feeling unfulfilled with the things you do, even if you normally enjoy them.
With all of these said, you should waste no time in fixing these issues. As long as you're doing your best to stop being bored and lonely, you'll eventually find your social life and mental health improve gradually.
How To Stop Being Bored and Lonely All The Time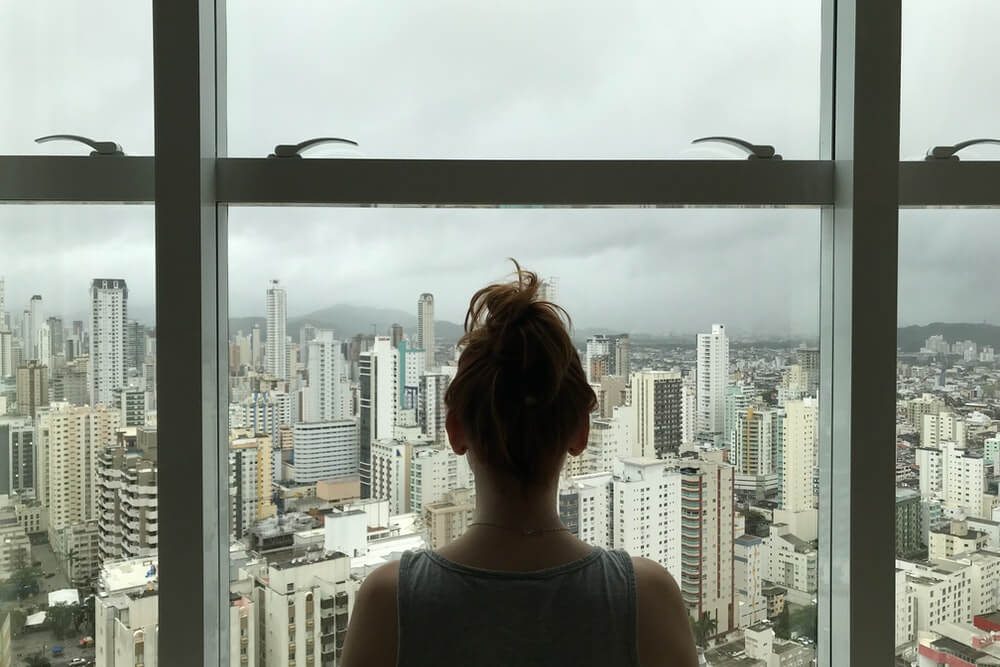 While we've established that being bored and being lonely are two separate things, there are things that you can do that will help with both feelings. If you do these things and you're always bored and lonely, you'll be able to fix both problems at once.
Be closer with the people you love
One of the best things you can do if you're constantly feeling bored and lonely is to have a support system. You won't find a better system than being around the people you love. Your friends, your family, and your pets or partner if you have them.
If nothing in your life is fulfilling or satisfying you, stay close to the people you love and you might just find fulfillment then. Being surrounded by the people you love and care about does wonders for your mind and heart. You'll be pleasantly surprised at how immediate this can make you feel better.
Talk about your problems
It's also a very good idea to talk about your problems rather than just keeping them bottled up inside. That said, aside from being closer with the people you love, you should also confide in them. Let them know what you're going through. They just might devise plans that will help you feel better.
You'll essentially be hitting two birds with one stone by simply talking about your problems. For one, you'll feel lighter by speaking up about your problems. Second, you're allowing the people you know and love to help you.
If you're Bored and Lonely, maybe it's time to Make Plans
Creating long-term plans will help you see the future in a more positive light. It will make you look forward to tomorrow, the day after that, and the day after that.
That said, plan your future. Know what you want your future to look like and plan things to make that future happen. Plan your personal future, as well as your professional future.
Creating plans altogether is a good habit to get into. Aside from creating long-term plans, you should also just try to plan things from now on. Plan what you're going to do this weekend. Plan what you're going to do on the holidays. If you find yourself doing nothing for that day, plan what you're going to do that night.
However, this doesn't mean you shouldn't be open to spontaneous activities. You should also embrace those whenever they arise. Balance making plans and being open to being spontaneous and you'll avoid feeling bored and lonely.
Set a schedule for yourself
Making schedules and following them is also a great way to avoid getting bored. Wake up at a certain time and have an idea of what you're going to be doing for that day. If you work from 9 am to 5 pm, know what you're going to do during the time from waking up until you have to go to work. Know what you're going to do after work up until it's time to hit the hay.
If you know you have to attend a dinner party that night, be sure to put that in your schedule. If a new plan comes up, put that in your schedule. This schedule is strictly for you, so you'll know exactly what you're going to be doing. If something spontaneous comes up and it won't conflict with an important schedule, be open to that spontaneity.
Perform physical activities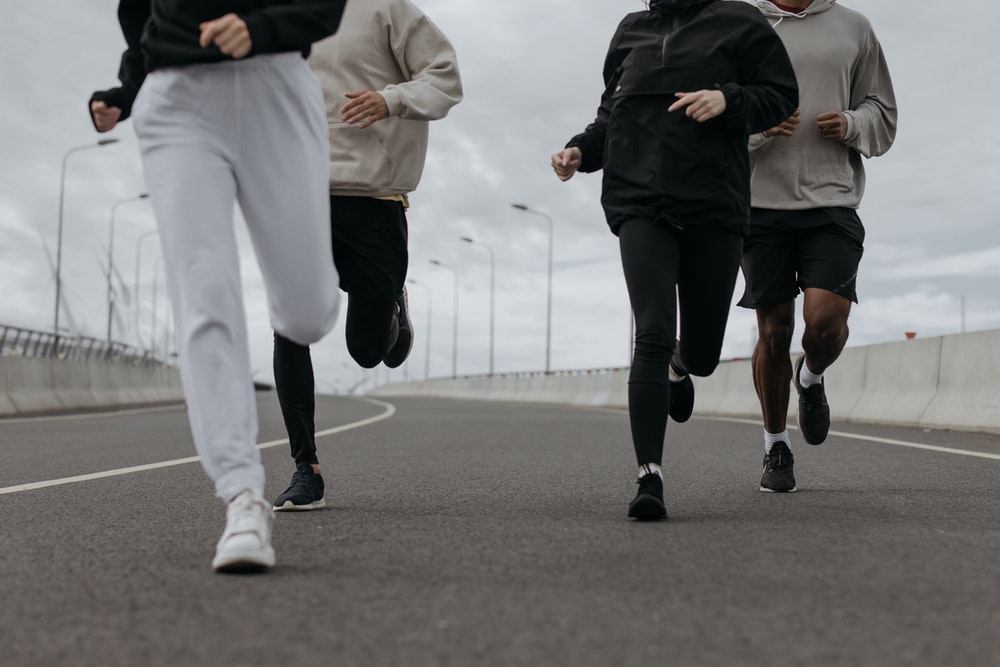 It's very common for people who've remained physically stagnant to get easily bored. They are also very prone to moments of loneliness. That being said, make sure you're someone who's not physically stagnant. Incorporate any physical activity into your schedule and you'll be able to deal with being bored and lonely.
There are a lot of physical activities for you to do out there. Make sure you find one you'll enjoy. Some examples of this are biking, hiking, swimming, doing yoga, or hitting the gym.
Read up on things that interest you
Doing physical activities will improve your physical health. Reading will improve your mental health. If you do both, you'll be more easily fulfilled. You'll become more stimulated. Therefore, you'll avoid being bored and lonely.
Read more from here on out and your mind will be sharper. If you're someone who's not used to reading or is even interested in this activity, try to read up on something you know you're interested in. For example, if you're a sports guy, read an autobiography written by an athlete you look up to. If you're interested in astrology, read up papers on the subject.
Reading is a healthy activity to get into and it will greatly help you feel less bored and lonely. On top of that, you'll also become wiser than you were before.
Find new hobbies to get immersed in
If your current hobbies are doing nothing for you, try to find new hobbies to get into. If there's a particular activity you've never done before but have been considering getting into, now is the time to do that.
For example, if you've always wanted to learn how to play the guitar but have never found the time to do so, use this opportunity to do that activity. Having a new activity to get into will make you stimulated, which is what you want to do if you want to stop getting bored.
Host a party
This is something you can do that will momentarily alleviate your boredom and loneliness, but will give you the satisfaction you deserve. You might even find it so enjoyable that it will kickstart your social life. After all, hosting a party is something almost every socially adept person does.
Parties are a great way to have fun with people you know and people you want to get to know more. If you're the one hosting, you get to control the invite list. Only invite people you trust and be open to them bringing someone they know you might get along with.
Once the party is all said and done, your mood will be boosted. This might only be a temporary feeling, but the happiness you'll feel from that moment will always remain.
Depart from the idea of distractions and embrace enjoyment
Instead of seeing the things you do to avoid getting bored and lonely as distractions, see them as legitimate activities that you enjoy. See them for what they are — activities that you love doing. They're not just distractions, they're meaningful moments that you should cherish.
If you simply look at these activities as distractions, you're reducing the meaning behind them. There's a higher tendency of you getting sick of them in the future because you currently see them as distractions. You currently see them as momentary activities to avoid feeling bored and lonely.
If you see them for their value, you'll love them longer. You'll enjoy doing them in the long term. You'll become more and more passionate about those things. The more you're passionate about the things you love doing, the less chance you'll ever feel bored moving forward. It will also give you a level of happiness you otherwise would have missed if you simply saw these activities as distractions.
Go outside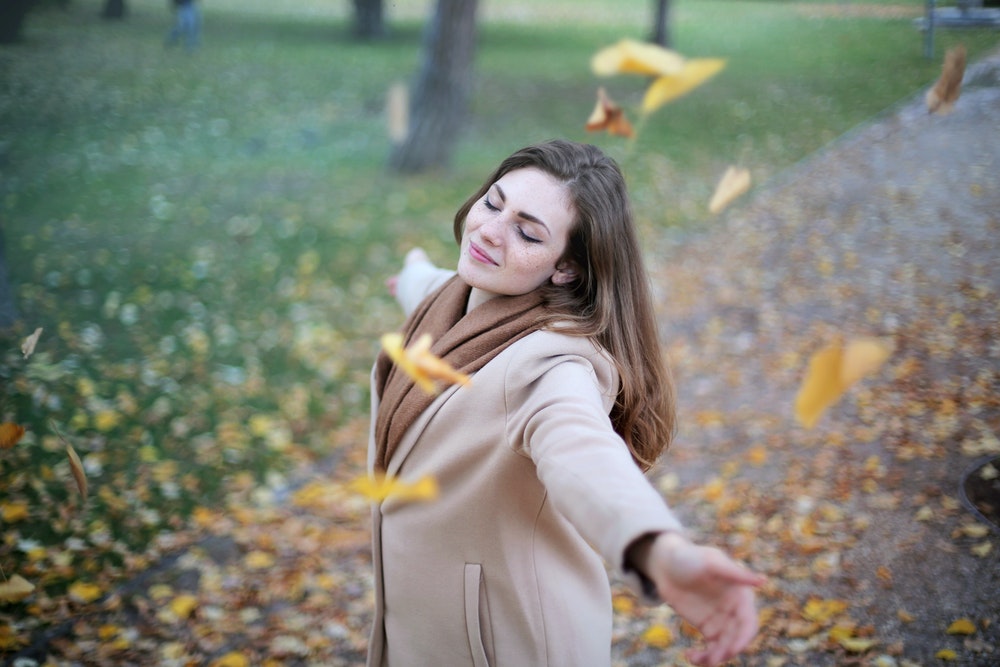 This may seem like basic and cliche advice, but it is greatly helpful for what you're trying to do. Go out there. Visit your local park. Head to the closest coffee shop. Go out with your friends and family. The world is massive. Don't make it small for you.
There's nothing wrong with staying at home, of course. However, do this time and time again. If the opportunity comes up for you to go out, take it. If your friends ask you out, go out with them.
Be more adventurous
Try to be more adventurous from now on. Having the mindset and approach of an outgoing person will make you more fun as a person. This, in turn, will help you stop being so bored and lonely all the time.
Being adventurous and outgoing will also bring a level of excitement to your life. Not only will this help you avoid being bored and lonely, but it will also greatly improve your self-esteem. If this is something you can do, you'll be more confident around other people. Thus, you'll befriend more people. You can make a lot of friends this way, which will ultimately help you stop feeling less bored and lonely.
Acknowledge and accept your boredom and loneliness
While you're doing your best to avoid being bored and lonely, you also shouldn't pretend that they're not there. Acknowledge the fact that you're bored and lonely. Accept it. Consider it a part of your journey. It is merely a hurdle. See it that way, then do your best to overcome that hurdle.
Aside from acknowledging your boredom and loneliness, you should also accept the fact that they happened to you. Boredom and loneliness are two incredibly normal emotions. Everyone feels them time and time again. It's what makes us human.
We feel bored because we feel the need to be more excited. We feel lonely because we need to feel happy again. These are very normal events. Don't feel so bad that you're feeling bored and lonely. Instead, accept them for what they are and start doing things to get rid of them.
Find satisfaction in solidarity
You'll be able to efficiently eliminate the feeling of being bored and lonely if you surround yourself with friends and other loved ones. However, if you're unable to find comfort in isolation, you'll simply revert back to the thing you've been working hard to get rid of.
That said, you should also feel satisfied with being alone. You shouldn't start feeling bored and lonely again just because there's no one else in the room with you. If you happen to live alone, this is even more important.
This is why hobbies, interests, and getting immersed in various activities are so important. You can then turn to these things to bring you enjoyment, fulfillment, and happiness when there's no one else around.
Be patient with your progress
Another very important thing you should always keep in mind moving forward is that you must remain patient throughout this process. If you're doing things to avoid being bored and lonely now and you don't see results within a week, know that this is normal. Avoid expecting results to happen right away. There's a very high chance that this will go on for a while.
That said, just keep at it and it will become easier and easier for you in time. Be patient and never falter. It might happen faster than you expect, which will be great if that will be the case. But never expect it to happen immediately. It's important that you set proper expectations for this process so that you won't be disappointed later on.
You should also take note that this isn't to make your point of view cynical. This is simply you looking after yourself in the long run. Patience is a very important trait to have if you're working on dealing with being bored and lonely so that you'll persist throughout this whole process.
Learn more about the things you're interested in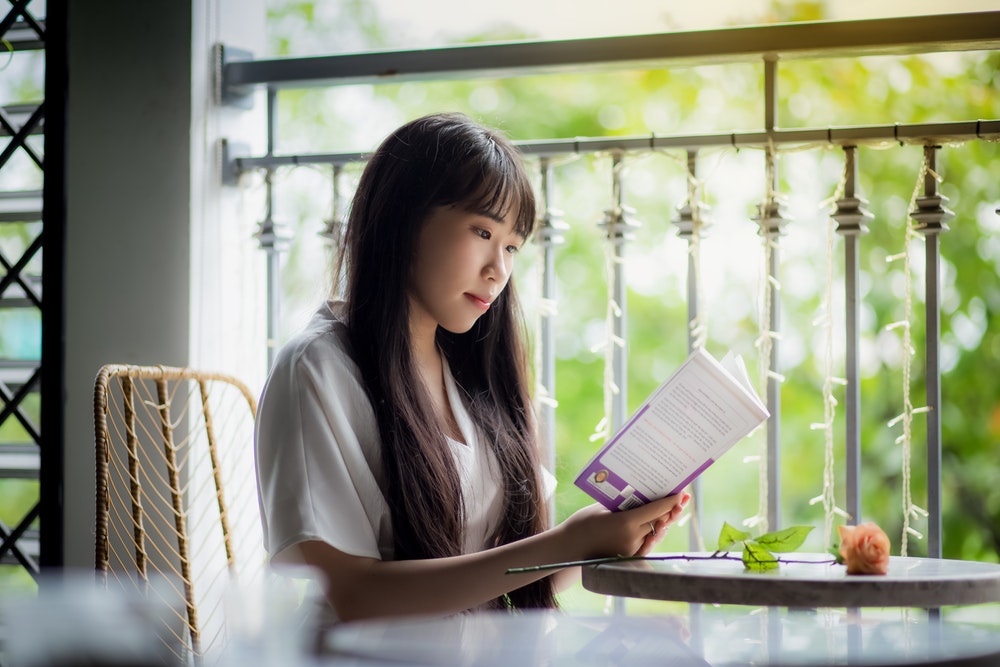 If you suddenly start getting bored with the things you're interested in, you can turn to new interests. However, you can also make your interests more stimulating by learning more about them. Become more knowledgeable or more skilled at them.
For example, if you enjoy dancing but you've found that this no longer excites you, try out new routines you'd consider difficult for your current skill level. Perhaps the reason why you're being unstimulated is that you're not pushing yourself enough. You're making things too easy for yourself.
Meet new people with different personalities
In your effort to do something about being constantly bored and lonely, it will be in your best interest to meet new people. Do your best to go out there and socialize. Ask your friends to introduce you to other people.
First, try to meet like-minded people. Surround yourself with people who share your interests, and beliefs, and have a similar personality to yours. This will allow you to socialize with a stranger much easier.
As time goes on, though, you should also start being open to meeting people who are somewhat different from you. When you meet a like-minded person, you pretty much know what to expect. When you meet someone who's different from you, though, that makes things a bit more interesting. This will make you see just how diverse we humans are and the notion of meeting strangers will start to sound like an exciting notion.
This will also allow you to see what kinds of interests and points of view people who are different from you have. It will open up your mind to the bigger social world. You might even learn a thing or two from them, making you improve as an individual.
Doing this will make your social life more fluid and less predictable. It will keep you excited, thus moving you as far away from being bored as possible.
Avoid falling into vices
When things become more and more difficult, it's easy to fall under the influence of vices. Do your best so that this doesn't happen. You may think that this will help, but you'll only feel good for a moment while extending the torture for a longer period of time in the long run.
Coping with vices also has the chance to completely alter your personality. You might end up being more reserved, have a darker personality, and overall different from who you once were.
It's okay to have fun every once in a while, of course. That's well within your rights. However, never use them as crutches.
If the situation is more serious, seek professional help
If the situation is much more serious than just mere boredom and momentary loneliness, then it might be time to seek out professional help. Go talk to a professional so that you can be given the things you need and advised to do the things you need to do. There are things that can't be solved on your own. If this is one of those things, please waste no time in getting the help you need.
Be Socially Adept To Stop Being Bored and Lonely
Being bored and lonely all the time can range from being somewhat inconvenient to be a very terrifying experience. Make sure the worst doesn't happen to you just yet by doing everything you can to avoid constant boredom and loneliness.
As mentioned constantly in this article, being more social is key if you want to stop being bored and lonely. In the spirit of that, be sure to improve your social skills as well. Learn the art of socializing so that you'll be able to befriend as many people as you can. The more people you befriend, the less chance of you becoming bored and lonely as a person.
For this, make sure to read the other articles on this site. You should be able to find a lot of materials that you can use. If there's an area of socializing you feel you're not that well-versed yet, you may find how to be better at that here. Once you become socially adept, you'll finally stop being so bored and lonely all the time because you'll be too busy living an exciting life with your friends!